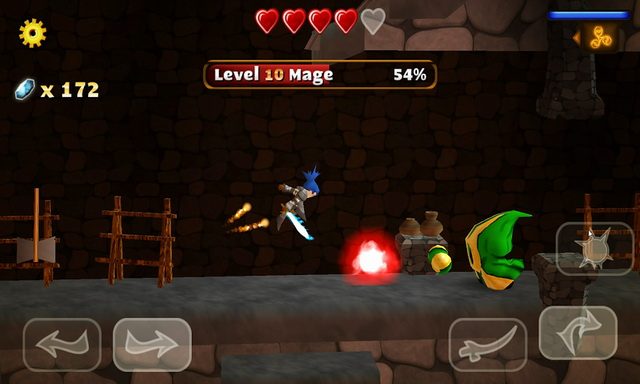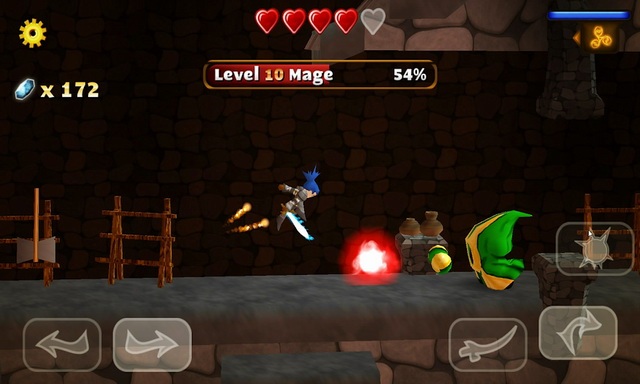 Adventure Games are very popular these days because they take you on an Adventure. We also can't fit adventure games into one genre as they work very well with other genres like FPS, RPG, Sandbox, etc. In this guide, we will share the 10 best Adventure games for Android. Let's get started.
Best Adventure Games for Android
Amanita Design Games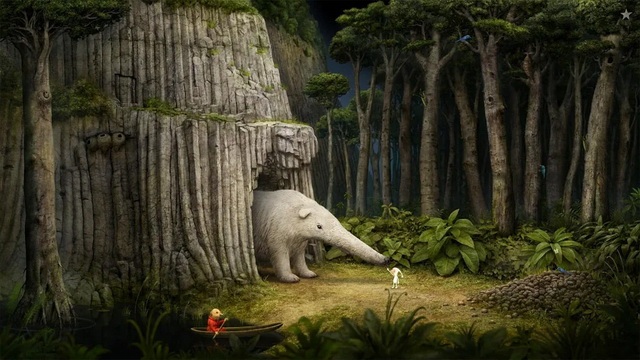 Amanita Design Games is a popular android game developer on Google Playa and they have a really nice collection of adventure games including the Machinarium, Samorost 3, Suchel and Botanicula. Machinarium is a legendary puzzle game where you play as a robot and your goal is to save your girlfriend from vagabonds by solving the puzzles. Similarly, Samorost 3 is an adventure puzzle game surrounding the gnome and his magic flute. Others games in the collection of Amanita design are also really good and we would recommend you to check them out.
---
Another Eden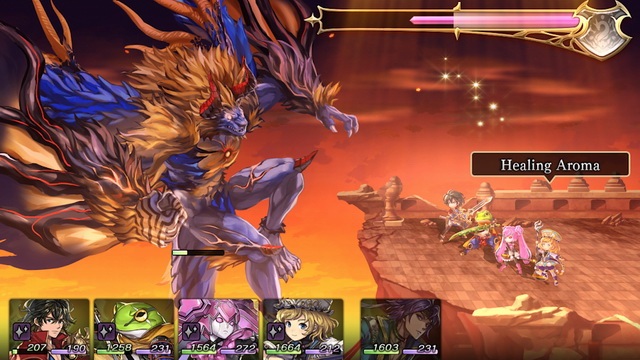 Another Eden is the latest JROG which is very different from the normal RPG games. In the game, you won't have the mission style progression or menus instead you will go on an adventure through multiple points. The game features some each element as well as non-story missions which you will have to complete. Another Eden feels like the JRPGs in the late 1990s and early 2000s and you are going to love it. if you want to experience a unique adventure then Another Eden is for you.
---
Beat Cop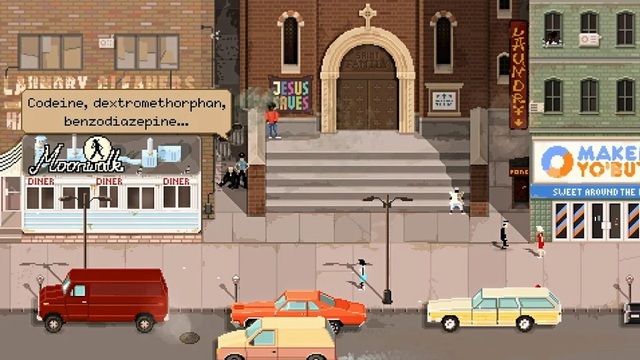 Beat Cop is a retro game where you will find he looks, gameplay and storyline from the 80s. In the game, you will be playing the role of a former detective where the detective was accused of murder and now you will have to investigate the murder to figure out who framed you. The gameplay is solid but graphics have the retro look so it will depend on your personal preference. The free version is the demo version and you will have to pay $4.99 to get the full version of the game. There are no in-app purchases or ads in the game.
---
Chroniric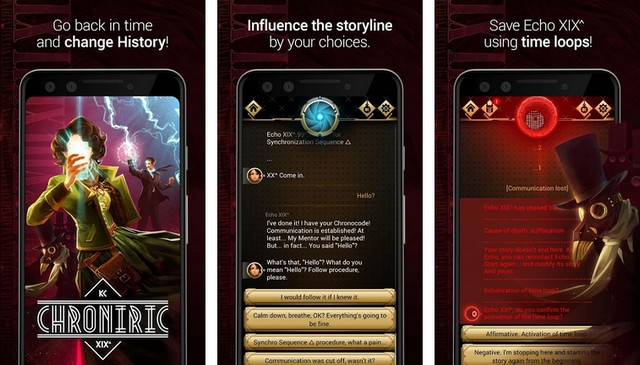 Chroniric is a really unique adventure game which is basically a text-adventure game. The game starts where you intercept a message from a past that isn't like the one you taught and now you will help the time traveler to do the various things. It is more like a choose your own adventure where your decisions will determine your direction in the game. There are not much graphics but you will have to do a lot of reading. So if you are into reading, you gonna love this game. The free version comes with Ads and the paid version is available for $2.99.
---
Crashlands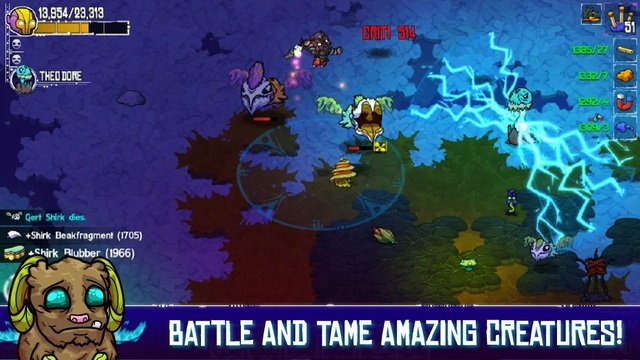 Crashlands is one of the best adventure games out there and in the game, you will be playing the role of a space trucker named Flux. The game starts when you crash onto an alien planet and your goal is to retrieve your cargo. In this effort, you will have to build yourself a base and fight the bad guys. The game features the elements from the RPG, Crafting, and Combat. Overall, Crashlands is a really good game with solid gameplay, tons of content and good graphics. It is a premium game and it is available for $4.99.
---
Doom and Density Advanced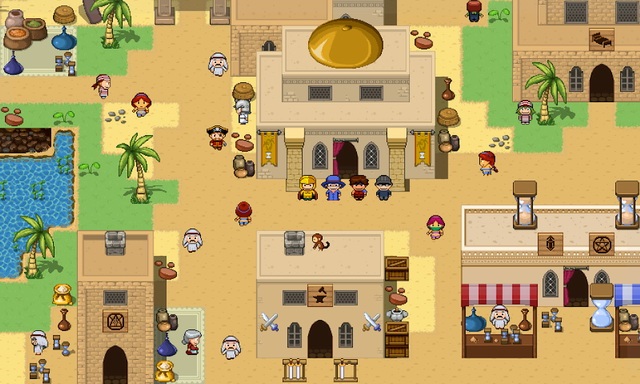 Doom and Density Advanced is a premium JRPG video game where you will be fighting monsters and saving the world. The game feature more than 12 hours of storyline, around 500 unique places to explore, 15 different character classics, tons of bad guys, 22 character outfits to customize the look and 150 social powers. It also features both pvp and co-op missions so you can enjoy the game with your buddies or other players around the world. You can get it for $4.99 with no in-app purchases or ads. It is definitely a really good adventure game and it worth the price.
---
Evoland 2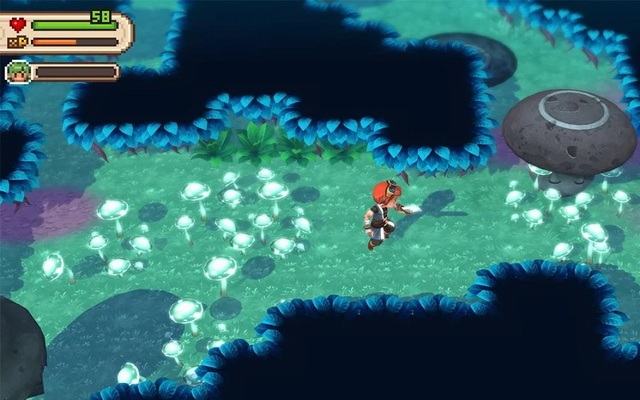 Evoland 2 is one of the best adventure games out there and it is a fusion of multiple gaming genres including 2D RPG, 3D fighter, trading card, hack and slash and many others. It will basically take you through the various era of gaming and with every new mechanics, you will get the new graphical style. Basically, it takes you on a roller coaster ride where you can enjoy the different genres which are awesome. It also supports the physical controller and we would also recommend you to use one for a better experience. It is available for $7.99.
---
Pokemon Go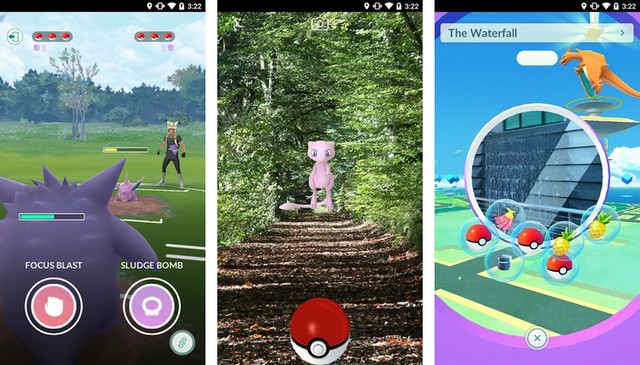 Pokemon Go is one of the most popular adventure games out there and it uses the AR Technology to take you on a real adventure. In the game, you will be catching different pokemon but the twist is that you will have to go out and find the pokemon. You will find pokemon almost everywhere you go and you will catch them. Pokemon Go is a really good adventure game and if you like pokemon then you are going to love this one.
---
The Room: Old Sins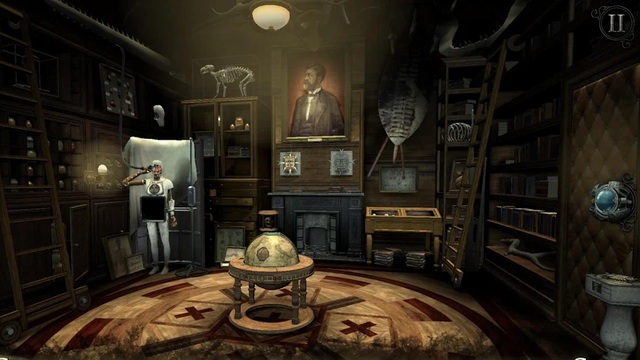 The Room series is a popular puzzle gaming series and the Room: Old Sins is adding the exploration elements with the iconic puzzle structure and it provides the extra dimension to the game which its predecessors don't have. In the Room: Old Sins you will get the top of the line graphics, complex puzzles, and arcade themes. This iteration of the game also supports the Google Play Games achievements, cloud saving, and some other components. If you are into puzzle games and want to have some unique gaming experience then The Room: Old Sins is for you. The game is available for $4.99 with no in-app purchases or ads.
---
Swordigo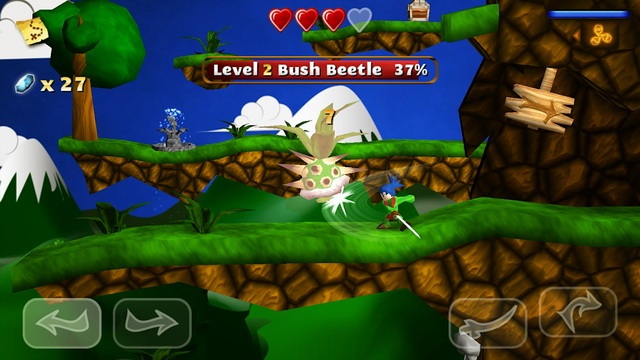 Swordigo is another really good adventure game which has a more traditional approach. In the game you will be completing levels after levels, solving puzzles and defeating the bad guys. The game comes with customizable control, good graphics and tons of locations to explore. Overall, it is a pretty good game with solid controls and nice graphics. The free version comes with ads and the pro version is available for $1.99.
---
Conclusion
These are the 10 best adventure games for Android. Some of them are free to play and some of them are paid but they completely worth the price. Let us know your favorite adventure game in the comment section below. Also, visit our website for more useful guides.
SEE ALSO: 10 Best Action Games for Android