In this guide, you will learn how to disable digital wellbeing on Pixel Phones. Smartphones are the part and parcel of our daily routines and we used them for hours in our day. Some of us spend up to 10 hours on the smartphone which is not good and considering this the Google recently introduced the "Digital Wellbeing" feature which is a very good tool to keep track of your daily phone usage. This feature is perfect for those who want to keep track of their usage and want to know which app is consuming the most time of their daily routine. However, some people don't like this feature and according to some claims, this feature is also compromising the performance of your smartphone. So, if you want to get rid of this feature then you are in the right place. Let's get started.
How to turn off Digital Wellbeing on your Pixel Phone
Here how you can disable the Digital Wellbeing on Pixel Phones.
Swipe down from the top of the screen and tap the gear-shaped icon on the top right corner. Alternatively, go to the menu and tap the Setting icon to access the settings.
Now, Scroll down and find the Digital Wellbeing feature in the menu and tap it.
In the Digital Wellbeing, Tap the three dot icon on the top right corner.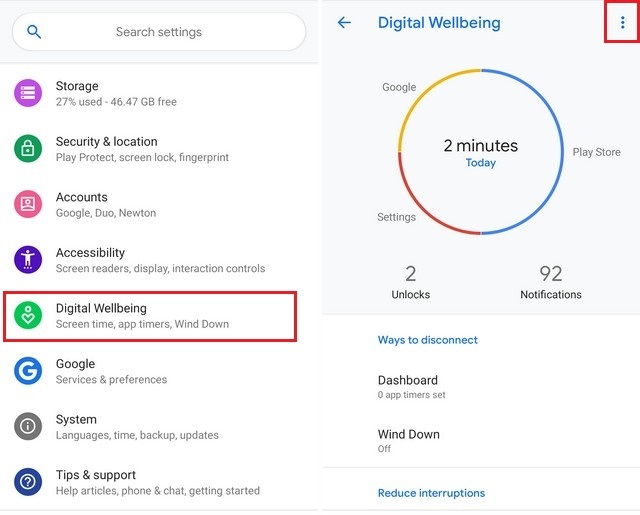 Multiple options will appear, tap the Turn off usage access
A pop-up window will appear and tap the Turn off in Settings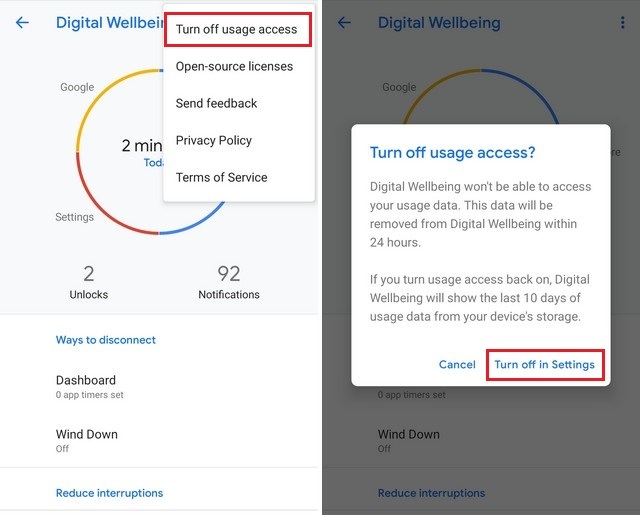 Here, Tap Digital Wellbeing
Toggle the Permit Usage Access to disable it.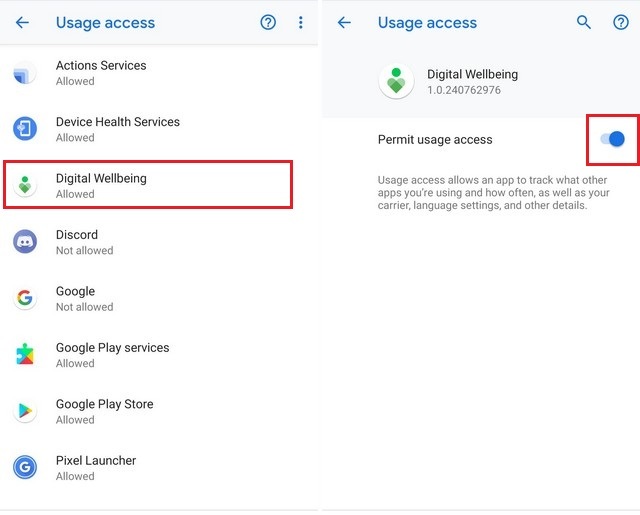 Now you have completely disabled the Digital Wellbeing Feature on Pixel Phone. If you ever want to enable it again, follow the same steps and you will enable it on your smartphone.
Should you disable Digital Wellbeing?
It totally depends on how you want to use your Pixel phone. If you want to track your activities and don't want to spend too much time on it then this feature will definitely help you. However, if you don't want the smartphone to track your usage then you can get rid of it by following the above-mentioned steps. If you have any questions, please let us know in the comment section below. Also, if you want to learn how to take a screenshot on Google Pixel 3a, then visit our website.