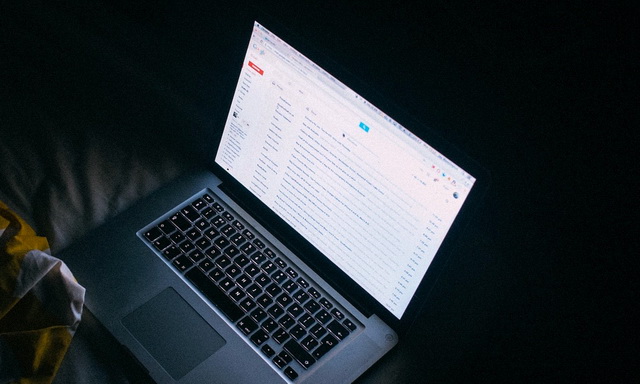 Gmail is undoubtedly the most popular email service in the world. Gmail has also improved a lot over the years and now it comes with many useful features and one of them is the inbox Display. It allows the users to pick how they want to see their emails in the inbox. In this guide, we will tell you how to switch to compact view in the new gmail. Let's get started.
How to change your inbox Display to Compact/Comfortable View in the New Gmail
The whole process of changing the inbox display is very easy and you can do it with 4 simple steps.
Open the Gmail website on your Browser.
Sign in to your account.
In the Inbox, click the gear-shaped icon button on the right side of the screen and click the Display density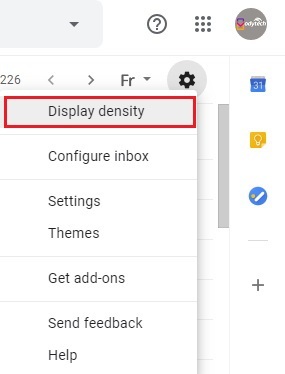 Now multiple options will appear on the screen, you can either go with default view, compact view or comfortable view. Click ok and you will have the view of your choice.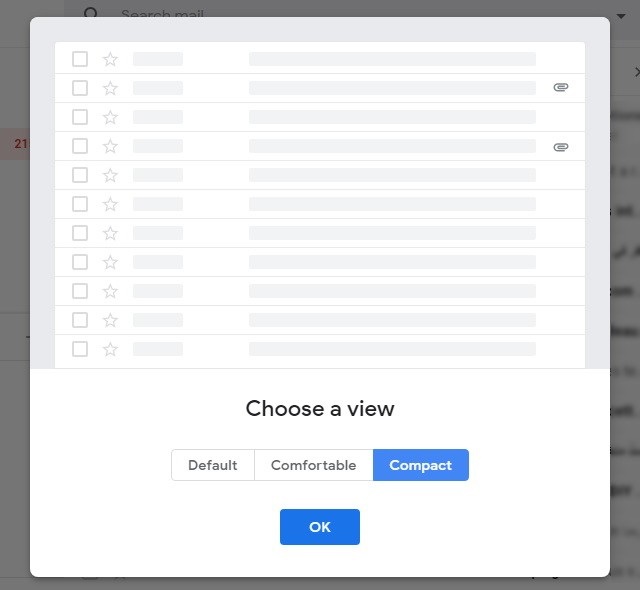 How to Change the Inbox Display on Google App
The official Gmail App also comes with these options. Follow these steps to change the inbox display on your smartphone.
Open the Gmail App on your smartphone.
Tap the Three lines icon on the top left corner.
Now find the Settings section in the list and tap it
In the Settings, Tap the General Settings.
Here find the Conversation list density and tap it.
Different styles will appear on the screen, select the one which you prefer.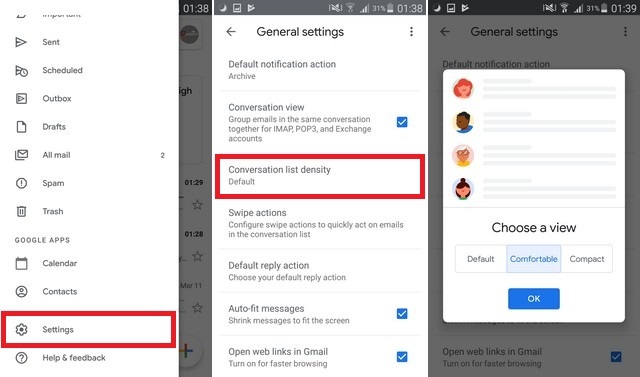 Conclusion
Now when it comes to picking the inbox display, many people prefer the Comfort view as it offersa more clear view of the emails. In a compact view, the emails are packed close to each other which make it difficult for some people to read it. However, at the end of the day, it depends on your personal preference and you can pick any option you want. Moreover, Google has also removed the "Go Back to Classic Gmail" option which means you will have to live with the modern version. Let us know your thought about the new Gmail in the comment section below. Also, visit our website to learn about the best email apps for Android.