Smartphone gaming is a thing these days and many people prefer to play games on their smartphones. If you are also the owner of the modern gaming console like PlayStation 4 then you will also have the Bluetooth Controller which you can use with your smartphone. In this guide, we will tell you how to use a PS4 controller on Android. Let's get into it.
How to connect a PS4 Controller with Android
Take your Mobile and go to the Bluetooth settings by swiping down from the top of the screen and tapping the Bluetooth Icon.
In the Bluetooth settings, enable it and make sure that it is actively scanning for other devices.
Now get your hands on the PS4 Controller, hold the PlayStation Button and Share button at the same time for few seconds. Once the controller's light starts to blink, it shows that your Controller is in the Pair mode and it is all set to be connected to your smartphone.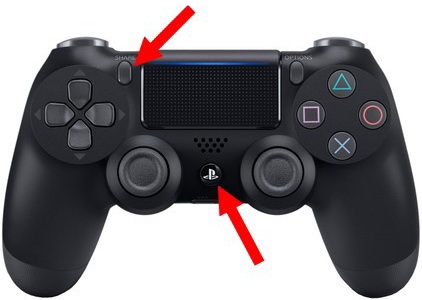 Get back to your smartphone, find a name Wireless Controller or something similar to the controller in the Bluetooth devices list. Tap on the device to start pairing it with your smartphone.
Look at your controller, once the blinking light stops blinking, it will be confirmation that your smartphone and controller has successfully connected with each other. Now you can easily navigate in the Android UI Using the controller.
Should you use a PS4 Controller with your Smartphone?
When it comes to using the physical controller with your smartphone, it all depends on the game you play. For example, the game like Modern Combat 5 is not compatible with the controller as it is geared for smartphone controls. However, the games like Riptide GP: Renegade comes with external controller support and you can use your controller flawlessly with it. In your case, we would suggest you try your favorite games with PS4 Controller to check if they work flawlessly with the controller or not. If they work then it is a treat for you, if they don't, then you will have to use the smartphone controls there is no other choice. You can also request the game developers to add the external controller support. If you have any questions, please let us know in the comment section below. Also, visit our website for more useful guides.