In this guide, you will learn how to remove bloatware on Galaxy S8 and S8 Plus. Samsung Galaxy lineup features the flagship smartphones by Samsung and these smartphones are the best in class. Galaxy S8 and S8+ are two of the best phones out there, both feature a really good industrial design, great specs but just like other smartphones, these smartphones also come with tons of Bloatware. If you want to get rid of Bloatware then keep reading because we gonna tell you how to Remove it.
SEE ALSO: How to Disable the Galaxy S8 Always On Display
Why you should Remove Bloatware?
When it comes to Bloatware, you can categorize these apps into two main groups. First are the third-party apps like Dropbox, AmazonKindle, etc. The Second group is the system apps which you can't remove and these apps include the email, Calendar, etc. Now some of these apps are pretty useful like the majority of us uses the Calendar and email all the time but the apps like Dropbox are not used by many people so getting rid of these apps will make some space for more useful apps.
How to Remove Bloatware on Galaxy S8 and S8+
Now when it comes to removing bloatware, you can remove the third party apps but you can't remove the system apps. So here is how you can remove the third-party apps.
Go to your menu and find the app you want to remove.
Press and hold the icon and it will show the Uninstall options.
Tap the uninstall option, confirm it and app will be removed from the mobile.
Now when it comes to disabling the System apps, you can do it by following these steps.
Go to the Settings
Find the Apps and tap it
Here you will see the list of the all apps installed on your Galaxy S8 or S8 Plus.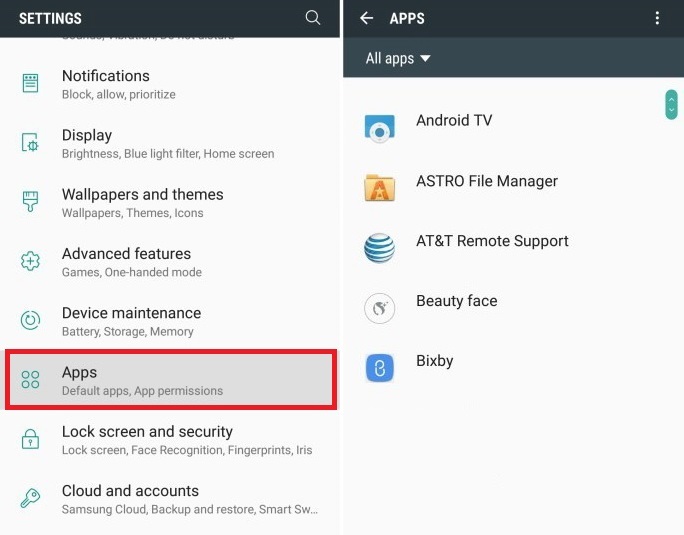 Find the app you want to disable and Tap it
Now tap Force Stop, confirm it and now Tap Disable and confirm it.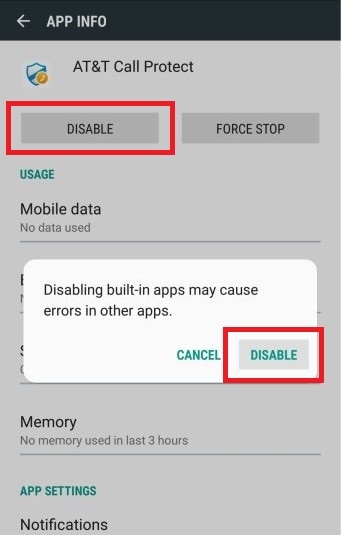 Conclusion
You can disable any app using the above-mentioned methods and it will not be able to get the updates. That's all folks, all you need to follow the above-mentioned methods to get rid of Bloatware. Let us know if you have any questions, in the comment section below. Also, visit our website for more useful guides.